Electric Firefly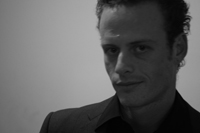 Electric Firefly Design & Creation sets out to invent objects of universal appeal that are alluring, genuinely useful and environmentally responsible. Simon Goldstein's original Firefly Series of lightshades began as an exploration of the relationship between art and science in design. Timeless principles of fractal and sacred geometry have been applied to express forms of nature in a modern medium which is eco-friendly, safe and durable.
The material used to create the lightshades is 100% Australian made polymer sheet that is 30-50% recycled product. It is biologically inert (non-reactive) and completely non-toxic, with no plasticisers, chlorine, leachable components or heavy metals used in the finished product or during manufacture. The factories that produce the lightshades are active recyclers, collecting their own waste as well as that of their customers for recycling. The product flat-packs for efficient shipping and is hand assembled by the consumer. Even the simple packaging has been recycled.
By launching his products in North America, Simon's designs come full circle, having been born of a collaborative project in Mexico, called Dragonlite in 2002. Electric Firefly has enjoyed much recognition and success in Australia, and was short listed for an Australian Design Award in 2004. The team remains grounded despite their acclaim and continues to have fun attending the weekend markets in Sydney's Historic Rocks District, where people can create their own unique lightshades and have them assembled on the spot. This ongoing activity represents Electric Firefly's philosophy and satisfaction in delivering products that tick the box of truly accessible design.
Product Designs